Rotary collects record donations during Operation Harvest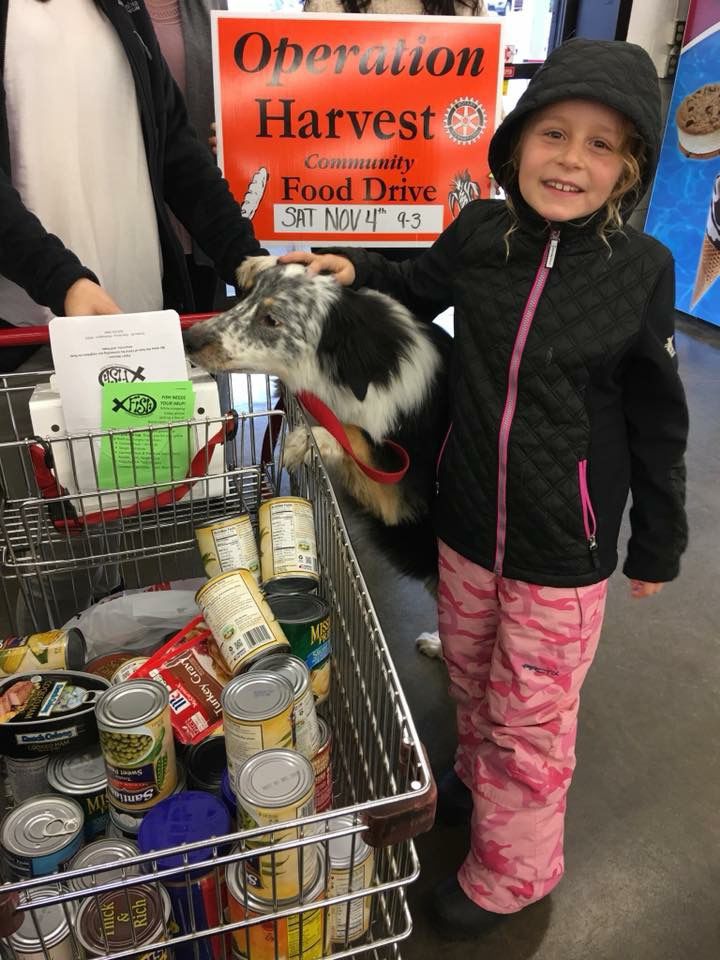 Rotary raised 9,192 pounds of food and $2,741.32 in cash donations during 2017's Operation Harvest.
Rotary volunteers were out in force collecting food and cash donations to feed the hungry for Operation Harvest on Nov. 4, according to a news release. The community responded in a big way donating 9192 pounds of food and $2,741.32 in cash donations.
Rotary is a leadership organization made up of local business, professional and civic leaders. The clubs meet regularly, get to know each other, form friendships, and with these connections are able to get things done in this community.
"All three Rotary clubs are in complete awe of our Ellensburg community that came out and donated at Safeway, Super One Foods, Fred Meyer, Grocery Outlet, BiMart and Rite Aid," Rotarian Jerry Lael said. "A big thank you goes out to our community as well as the store managers that supported this great cause. We all came together and made a difference."
Rotary is already planning for next year's Operation Harvest that always takes place the first Saturday in November.